Vintage Wings, Inc.
Monday, July 25, 2022 by Brave Knight Writers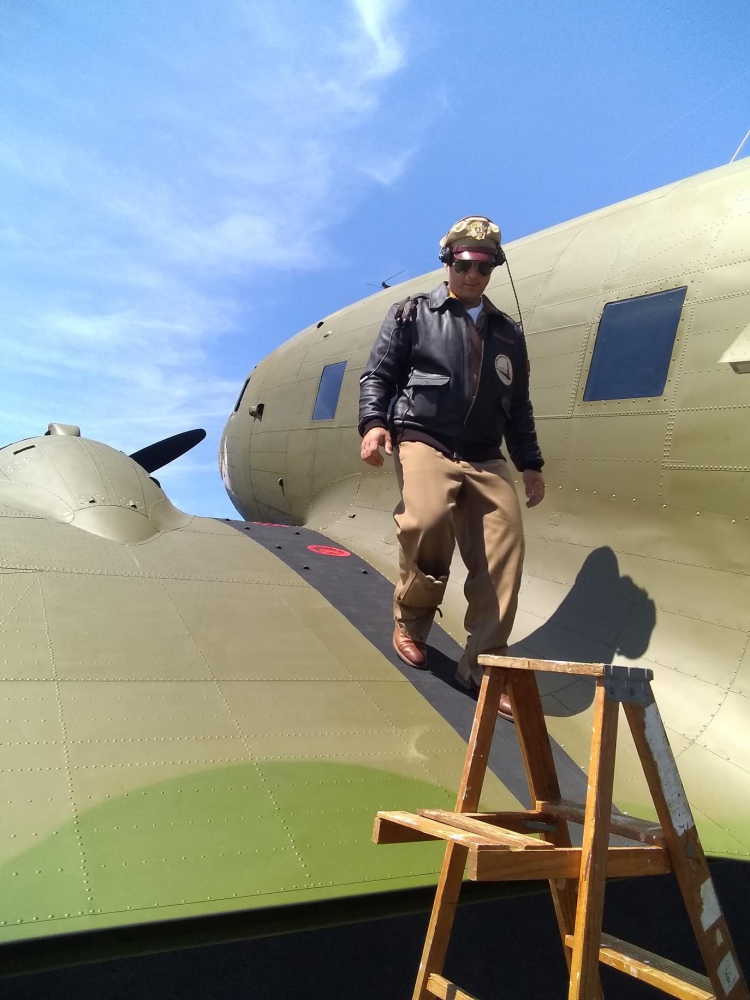 Vintage Wings Inc.
When we think of heroes and heroism, our thoughts normally turn to disasters, calamity, war, natural disasters, and acute events where a person or persons rise to overcome the odds. Yet, some acts of courage unfold over years, some heroes make a long-term commitment, and it takes courage to follow through to completion.
Such a commitment was made several years ago by a man who wanted to create a flying museum to honor the sacrifice and courage of those who served in World War II. His commitment involved thousands upon thousands of laborious hours by unpaid volunteer workers and a seven-figure commitment to purchase parts. Such an undertaking requires courage and fortitude—by the leader, his volunteers, and their families. Volunteers of modest means, a not-so-average group of dedicated people. Fund raising provided the money, the support came from people caught up in the world of a dreamer. This year, the project has come to fruition.
Jason Capra had a dream, but he turned it into a reality, so he is no ordinary dreamer. His vision was the restoration of a Douglas C-53 used in the invasion of Sicily in 1943 and the creation of a World War II Museum at the Franklin Regional Airport in Franklin, Pa. It took years, but the C-53 has been completely restored to its wartime look. Plaques inside the craft honor the crew who flew it during the invasion. These men were heroes, they flew into danger without weapons or armor to protect them. But the men and women who have sacrificed to honor the memory of this crew and craft are also people of courage and honor we should acknowledge. Honor them by paying a visit to Vintage Wings Inc. Truly these men and women represent Brave Knights.
Note: When I spoke to Jason about the project, he said, all his prayers were answered. God blessed him with fantastic volunteers, opportunities, and means. God didn't make it easy, but He did make it possible.
https://www.vintagewingsinc.com/
---
---