The Courage of Children
Saturday, August 5, 2023 by Brave Knight Writers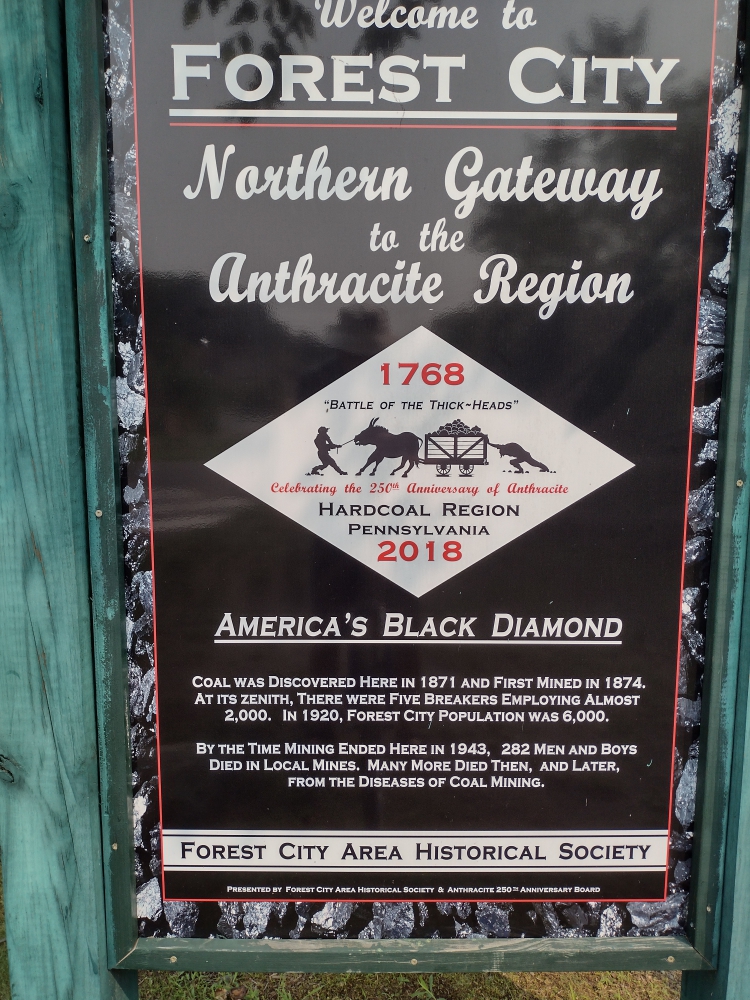 Riding rails-to-trails is more than bicycling, it's time travel. A recent ride on the D&H trail in Susquehanna County in north-eastern Pennsylvania took us through coal country. The trail passes through coal towns once owned by coal companies—a type of town I am very familiar with, since I grew up in one, Sandy Creek. My first house was purchased in another, Harwick, and I was blessed to know and listen to the stories of an old miner nearing age ninety who lived nearby. Stories of going months without seeing the sun, descending into mines before daybreak, and returning to the surface after sunset. The old miner told of working coal seams 18 inches high, which meant you could lie down and dig, it saved one's back. Imagine crawling deep into a coal vein with mega tons of rock 18 inches above. The old miner still had broad shoulders and powerful arms, built in his youth, but in time the work destroyed his health. His name was Mike, and I'll never forget him. He purchased his home when the mine shut down and the company sold the houses.
The 38.6-mile D&H threads through such towns as Forest City, Union Dale, Herrick Center, Ararat, and Thompson, an area rich in history. The discovery of coal in the early 1870's brought an influx of Welsh miners recruited by the Hillside Coal and Iron Company. By 1883 the mine output reached 75 daily tons, all dug by 300 men and boys.
Our blog revolves around everyday courage, and my thoughts focused on the courage needed to face the day by these workers as they descended into mines where tons of debris may fall, poison gasses might asphyxiate, and the possibility of entrapment in absolute darkness are daily threats. Desperate times drove immigrants to leave their native lands and submit to these conditions. The coal companies owned everything and everyone.
Sitting on my bicycle, experiencing my great adventure of taxing muscles and breathing the mountain air, I counted my blessings with thoughts of my children and grandchildren.
In our affluence so many problems are self-derived, as if we need drama and chaos. In years gone by, the horrors were real. In the collapse at Mine Shaft #2 on April 1, 1916, seven Welsh miners died. Boys. Ages six to eleven.
Meanwhile, the mine owners traveled in private railcars, sipped tea, and slept in luxurious estates. The dynamics of those days aren't fully detailed in our schools or media. Where are the movies and books needed to document these times? The plight of some of our ancestors is largely ignored. The United States was born with great labor pains, suffered by children and adults who fled their foreign homes because of oppression and necessity. Few came with privilege, or in comfort. It took courage.
Untold numbers of workers were abused as the wealthy took advantage of their desperation. In 1922 the song "Crugybar o frynian caersalem" or "From Salem's hills yonder in glory" commemorated the event, as the boys were fresh off the boat after fleeing Salem's Hills in Northeast Wales.
D&H stands for the Delaware and Hudson railroad and canal company, originating in 1823 to establish communications between the Delaware and Hudson rivers. As an independent railroad it provided a connection between New York and Canada for 150 years, but in 1991 Canadian Pacific Railroad purchased it. The D&H was known as 'North America's oldest continually operated transport company'. Norfolk Southern Railway completed acquisition of the D&H South line on September 19, 2015.
The branch of the D&H that ran between Lake George and Glens Falls, New York, was converted to the Warren County Bikeway in several phases, starting in 1978 and finishing in 2000. The portion of the D&H we rode was designated 'trail of the year' in 2021. We dedicate this post to the Brave Knights and children of courage. Never forget the sacrifices of those who came before us.
---
---
John Zeidler From Aliquippa Pa At 8/6/2023 10:47:35 AM
When thinking about the sacrifices made by our forefathers our complaints about current petty problems are really trivial.