Havasupai
by William A. Wright, Dale Ann Edmiston (Authors)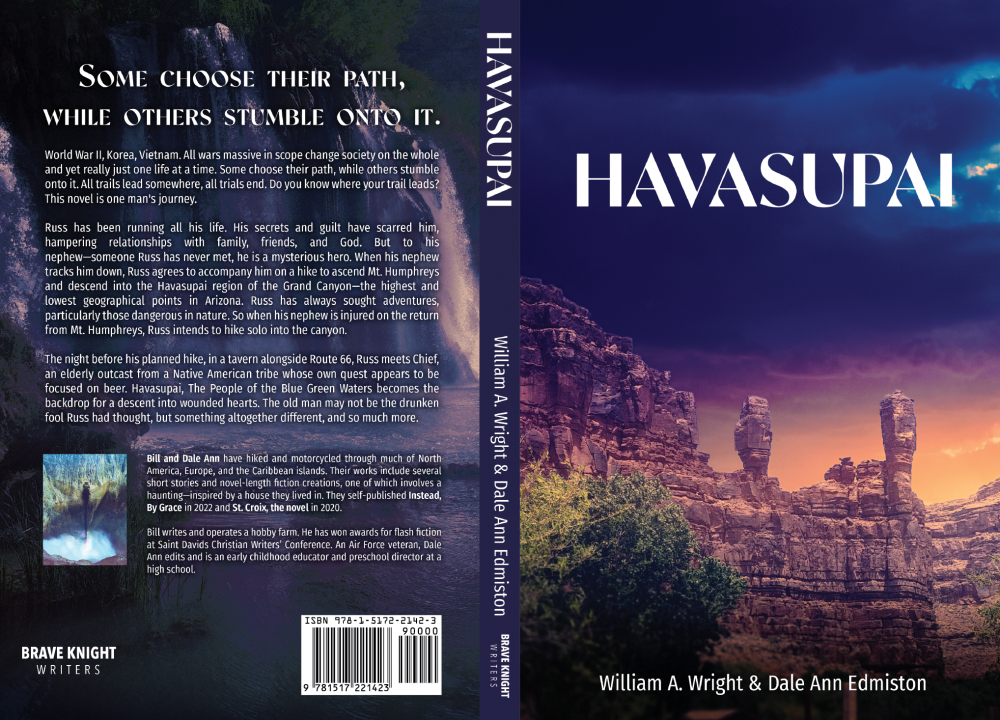 World War II, Korea, Vietnam. All wars massive in scope change society on the whole and yet really just one life at a time. Some choose their path, while others stumble onto it. All trails lead somewhere, all trials end. Do you know where your trail leads? This novel is one man's journey. Russ has been running all his life. His secrets and guilt have scarred him, hampering relationships with family, friends, and God. But to his nephew--someone Russ has never met, he is a mysterious hero. when his nephew tracks him down, Russ agrees to accompany him on a hike to ascend Mt. Humphreys and descend into the Havasupai region of the Grand Canyon--the highest and lowest geographical points in Arizona.
Russ has always sought adventures, particularly those dangerous in nature. So when his nephew is injured on the return from Mt. Humphreys, Russ intends to hike solo into the canyon. The night before his planned hike, in a tavern alongside Route 66, Russ meets Chief, an elderly outcast from a Native American tribe whose own quest appears to be focused on beer.
Watch The Trailer
Havasupai becomes the backdrop for a descent into wounded hearts. The old man may not be the drunken fool Russ had thought, but something altogether different, and so much more.
Available at most local book stores!
Buy From: Amazon – Barnes & Nobel